Read the latest on water markets, water accounting, and transitioning to performance-driven water management.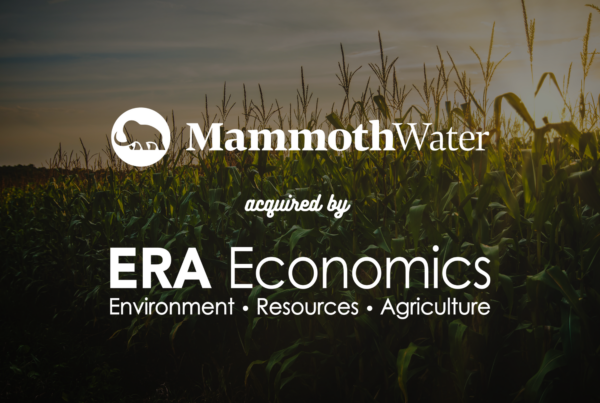 We are delighted to announce that Mammoth Water was acquired by ERA Economics, and join a team that ours at Mammoth has long admired. The acquisition emerged organically out of…
Get in touch and find out how we can help you manage water for a smarter future.