We catalyze performance-based water management through technology, education, and policy advising.
Mammoth Water, a public benefit corporation, has led the development and implementation of the world's most advanced surface and groundwater markets in the world – called smart markets. The rollout of Mammoth Water's smart markets over 500K irrigated acres has reduced search and transactions costs of water trading for thousands of America's food producers. We increase the value of water and make water trading more affordable, accessible, and equitable.
In addition to being leading experts in water markets, Mammoth Water's team has expertise in water governance and policy, water science, and incentive-based water management. Our team is passionate about developing grower-focused technologies that achieve regulatory compliance and conservation goals, with experience across the western United States – including California, Colorado, Kansas, Nebraska, Washington, and Wyoming.
At Mammoth Water, we're driven by stewardship, ensuring that our precious water resources are available to support the lives and livelihoods of our children, grandchildren, and generations to come.
We build software that helps agricultural producers, the primary stewards of water, to track, trade, and report water use efficiently. We further help water managers and corporations incentivize conservation and monitor results.
We leverage expert listening and domain expertise in water management and agricultural economics with robust and user-friendly technology to meet the specific goals of your farm, subbasin, or corporation.
Our team has decades of experience in agricultural water management.
Richael specializes in water valuation, risk, strategy, and market design. As an economist, engineer, and entrepreneur, she brings together complementary skillsets for water resources management and policy. She creates tailored and cost-effective solutions to pressing water security problems that achieve local economic and environmental goals.
In 2014, Richael cofounded Mammoth Water, where she serves as CEO. In this capacity, she led the development and implementation of the first smart markets, or algorithmic clearinghouses, for surface water and groundwater in the world. Richael has presented her work at the first-ever White House Water Summit, at World Water Week in Stockholm, and at the Imagine H2O Water Policy Challenge.
Richael holds a B.S. in civil engineering and M.S. degrees in agricultural economics and environmental engineering from the University of Illinois at Urbana-Champaign.
As a resource economist, Nick has spent many years learning about water and how it's managed all around the world. Mammoth Water grew out of his desire to take his basic research results and make them directly useful for people whose livelihoods depend on water. Nick used to be a geologist, and he still enjoys getting his hands dirty in the field.
In addition to his role at Mammoth Water, Nick is the Director of Policy at the Robert B. Daugherty Water for Food Institute at the University of Nebraska, as well as an associate professor of agricultural economics.
Nick holds a bachelor's in geology from Oxford University, a master's in geology from the University of Southern California, and a master's and Ph.D. in agricultural and resource economics from the University of California-Berkeley.
Sandy has worked across the finance and real estate sectors for over 30 years. She is a serial entrepreneur, having started and grown several of her own businesses. Sandy brings expertise in accounting, taxation, and real estate to Mammoth Water and has served as CFO since 2019.
Jed Taylor
University of Illinois
Karina Schnoengold
University of Nebraska
Yusuke Kuwayama
Resources for the Future
We're grateful to these organizations for their help in accelerating our company.
Mammoth Water is a Techstars-backed company in partnership with The Nature Conservancy. Our company is based on research funded by the National Science Foundation, US Department of Agriculture, and the University of Illinois. We have also presented our work at the White House Water Summit, SIWI World Water Week, The World Bank, and Imagine H2O.
As more agencies develop groundwater allocations, it's important to understand how allocation design affects economic and environmental outcomes. You've heard by now that our groundwater resources are disappearing. We've pumped…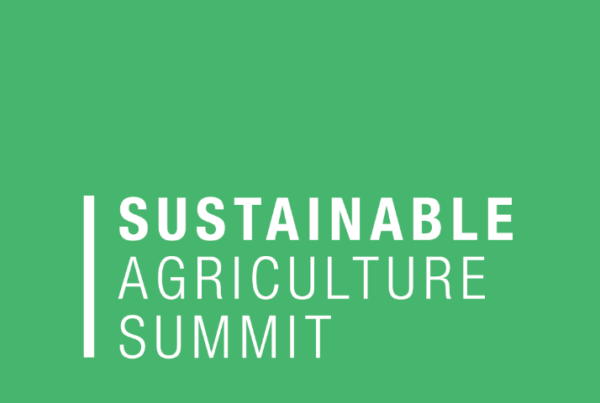 CEO Richael Young joins an expert panel at the 2020 Sustainable Agriculture Summit hosted by Field to Market: The Alliance for Sustainable Agriculture, National Pork Board, Innovation Center for U.S. Dairy, U.S. Roundtable…
Get in touch and find out how we can help you manage water for a smarter future.